Highs
Strict No-Log Policy
Compatible with Netflix
Industry standard encryption and protocol
Free Version Available
Lows
Limited bandwidth on Torrenting
Needs more servers
Editor's Rating
Average
4/5
Save 20%
$8/mo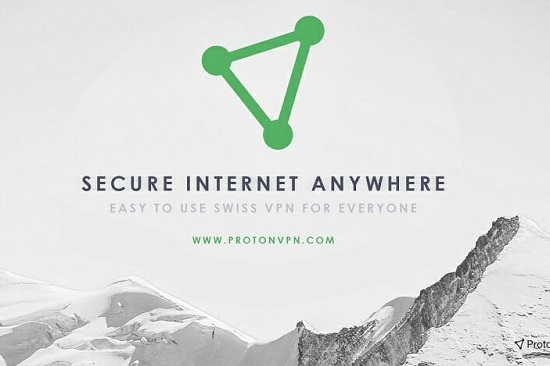 ProtonVPN comes from the same company which made ProtonMail, the largest encrypted email network in the world. The company thought that they've created an encrypted internet privacy service that is already ruling the world of emails, let's try out in the VPN field. In this ProtonVPN review, we are finding out whether the million dollar company has succeeded with their new venture or do their newly launched product needs finishing.
Brace yourself to read some good and some not so good in this ProtonVPN review.
ProtonVPN Pricing Plans
ProtonVPN offers four pricing plans. These plans offer a discount on an annual subscription. Let us state to avoid any confusion that the prices are already discounted.
Free: $0/Month
ProtonVPN does offer a free VPN, but its features are merely bare bones. The free service comes with only three VPN servers and doesn't offer any extra features. It does unlock a seven day trial period to check what ProtonVPN has in its sleeves to serve you.
Basic: $4/Month
In the basic plan, you get access to all the VPN servers but are still not permitted to use secure Tor servers. Moreover, you are only restricted to connect two simultaneous connections.
Plus: $8/Month
This plan increases the number of simultaneous devices to five, plus you get access to secure core-end-tor-servers.
This is the plan you should go with as it offers all in one.
ProtonVPN Overview
| | |
| --- | --- |
| Servers | 400+ VPN servers in 30+ countries |
| Protocols | PPTP, IKEv2/IPSec, OpenVPN |
| Encryption | AES-256 |
| Available Apps | Yes |
| Netflix | Yes |
| Torrent friendly | Yes |
| Location | Switzerland |
| Support | Yes |
| Zero-Log Policy | Yes |
| Simultaneous Connection | 10 |
Visionary: $24/Month
Visionary is more like plus, but it comes with additional offerings. It comes with a ProtonMail offering within a decent $24/month ($288 to be paid annually) just in case you were thinking to get all in one subscription.
You can pay for these subscriptions via credit cards or PayPal.
Although ProtonVPN comes with a 30-day money back guarantee it comes with a condition. You will only get the prorated amount of the unused portion of the subscription. For instance, if you use the service for 10 days and claim the money back guarantee then you will get a refund for only 20 days of worth.
In order to claim your refund, you will have to send an email to [email protected].
Security Feature of ProtonVPN
ProtonVPN has an inbuilt kill switch feature which comes in real handy in-case you lose your internet connection. A kill switch blocks all network traffic while the internet connection is lost. This feature prevents a VPN from losing its connection and stays on always.
It comes with AES 256bit encryption as standard which is also used in military and banks. In a case where your privacy is breached the hacker will never break into this encryption as it has never been done before. Instead, most hackers will find other ways to hack into your account or device which can be by guessing your passwords.
ProtonVPN comes with OpenVPN (TCP/UDP) protocol. It is an open-source VPN protocol which is transparent and open to all.
Other than OpenVPN, ProtonVPN also offers PPTP and IKEv2/IPSec encryption which enhances its privacy standards.
DNS and WebRTC leaks can occur accidentally and have a tendency to expose your real IP address. These leaks mainly occur due to connection conflicts.
A tiny hole created by such conflicts can lead to ISPs and governments to peak in your online traffic from miles away.
We ran multiple tests on ProtonVPN and didn't find any leak.
ProtonVPN comes with an inbuilt TOR over VPN feature. You can use ProtonVPN servers that can support Tor and can route your online traffic through anonymous TOR browser. With this feature, you can access onion sites with a single click.
With a split tunneling feature, you can exclude applications that you don't want to be routed with a certain IP address.
ProtonVPN just added this feature in their sleeves, and since the feature is new, it has some reported bugs.
ProtonVPN Review – Switzerland Based VPN
Switzerland has its history of being neutral in times of conflict. It has maintained its reputation for being a country that doesn't violate its citizen's right to privacy and doesn't like to get involved in domestic conflicts.
Swiss laws are privacy friendly, and they do safeguard privacy on their citizen.
However, in a referendum, 70% of Swiss citizens voted in favor of a bill that enables the government to monitor its citizens on the internet legally. Although there is no abuse reported as yet, and the use of VPN is legal in Switzerland.
Compatibility with Devices is Limited
VPNs that are leading the market have one thing in common, they have excellent device compatibility.
ProtonVPN provides inbuilt apps for Windows, Mac, Android, iOS, and Linux. But unfortunately, that is all they provide. They do not have an inbuilt app for smart TVs and gaming consoles. But they do offer support for VPN routers like DDWRT and Tomato router.
VPN Server Speeds
VPN speed is a game changer. It is an excellent metric to evaluate a VPN's performance.
To carry out ProtonVPN Speed Test we used an internet connection with 93Mbps of downloading and 56 Mbps of uploading speed.
Being a new player Proton VPN has servers in only 33 countries, which is less compared to other VPN providers. Some servers offer outstanding speed and some have average.
ProtonVPN speeds while using Secure Core feature may be a bit slower than the usual speed. As per the Proton VPN company it is the price users pay for an extra layer of security.
Is ProtonVPN Safe and Do We Recommend It?
ProtonVPN is a new comer in the industry so they are still progressing in terms of speed and server count. It is incredible to see how much improvement they bring in the service within short span of time.
The one thing we cannot overlooked is the security offered by the VPN provider and the trust Protonmail has built over the years in the security market. For privacy and security seekers, we do think that Proton VPN worth a shot.
---
That's all for now:
If you've read our Proton VPN Review up to here, we are grateful. Don't forget to keep an eye out for our ever-growing blog of review and comparison articles of VPN services, eCommerce platforms, SEO software, screen capture tools, webinar and conferencing software, education platforms, website builders, and more such as;
Please share any comments below!